close
Contact with an advisor
Fill out the form to be contacted by one of our Advisors. You can also call us on
+971 509 579 989
or use the chat icon in the bottom right corner of this page.
close
CERTIFICATE OF AUTHENTICITY
A limited-edition fine art print, produced using the highest quality ink by professional printers dedicated to the art of fine art printing. This authentic artwork will only feature exclusively in
100
prints globally. Your original purchase supports an artist.
Reed more
Detlef Schneider
Montauk Series #6
Printed on a fine art, high-quality paper print
Free world wide shipping.
airplanemode_active
One of my specialties is to document landscapes or special places with my "first serious camera" a Contax RTS Porsche Design from the 70ies with Zeiss Lenses. I particularly used, grainy Black & White film to expose & develop it in a special process to achieve the characteristic grain. For me, the digital age, where high resolution is entering the Super Real imagery world of more &
more pixels, photographing with a small analog camera, where organic silver crystals form the film grain and than the image, it feels already like an abstract process, like a painting.
The images of Montauk were taken in 2005 when the Summer season had finished, the weather was stormy & hardly any people were around. I stayed as the only guest in a surfer hostel. The emptiness of the beaches & the deserted vacation houses created a special atmosphere of walking through a scenery of a David Lynch movie. I particularly love how the sandy beaches & structures of washed wood are getting translated into film grain, where the film grain seems to be bigger than the fine details of grass or trees in the background.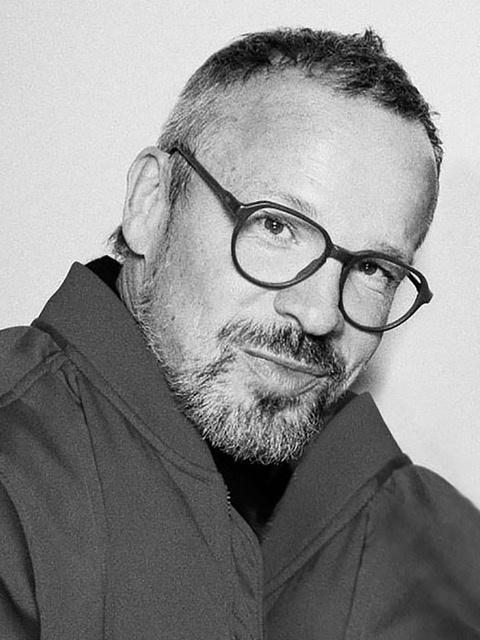 About the artist

Detlef Schneider is a German born Photographer based in Munich Germany. He lived and worked in New York, Berlin, London & Auckland New Zealand. Detlefs work has been exhibited internationally and has received awards from the Art Directors Club in New York.

Solo Exhibition Aubase Artspace Gallery New York
Group Exhibition Art Directors Club, New York
Group exhibition Cologne Photokina, Germany
Group exhibition Lead Awards, Deichtorhallen, Hamburg, Germany
Solo Exhibition Movement , Munich Germany
Group Exhibition Photo 18, Munich Germany

Awards:
Medalist Art Directors Club New York
Kodak Award
Lead Award
Landscape photography you may also like
"Seeing comes from the inside, from the heart, from life's experiences"